Original article, not allowable to reprint
1. Analysis of the integrated enterprise
(1) Industry scale and location
[ 123]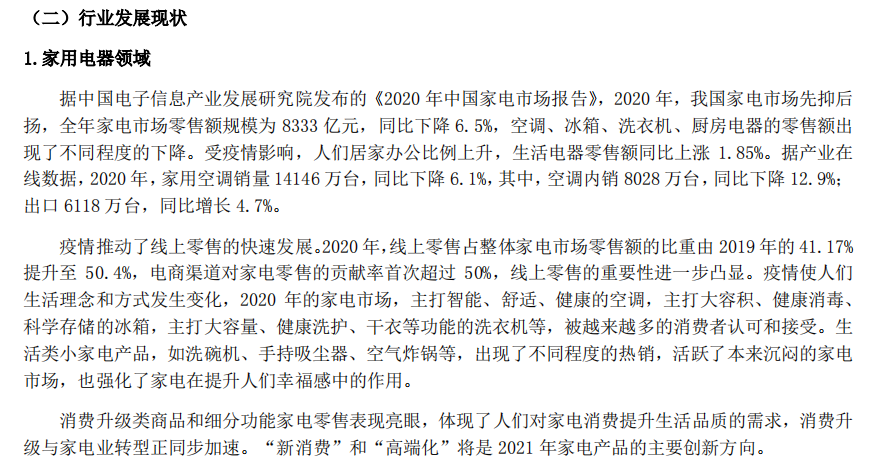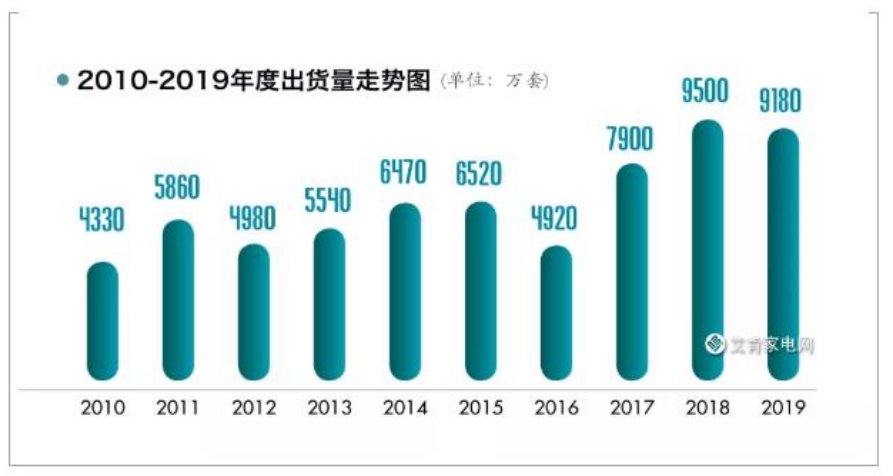 Gree's competitors are mainly beautiful, and Gree air-conditioned domestic sales accounts for 36.7%, and the beauty is 26.77%.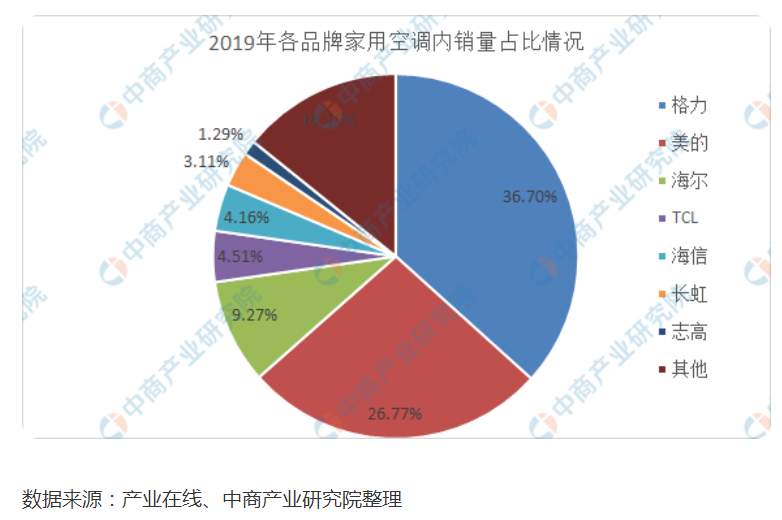 The sales gross profit margin is as follows:

Sales net The profit margin is as follows:
From the above two charts, it can be seen that in the entire industry, GTI settled in the top three positions, it should be noted that since 2018 The Chunlan Shares have started to raise the industry's first and large leadership, whether it is sales gross profit or sales of net profit.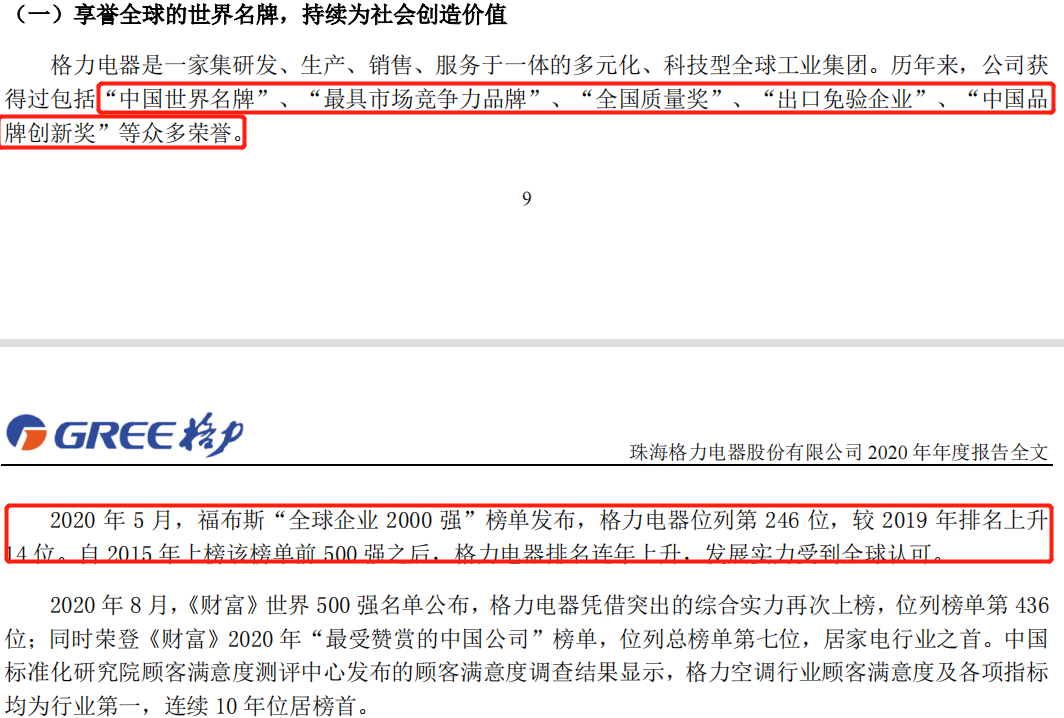 can be seen from the above figure The total assets of the electrical appliances, total assets, sales gross profit margins are in front of the industry, so Gree Electric is an efficient advantage of moat.

3. Unique resource

[123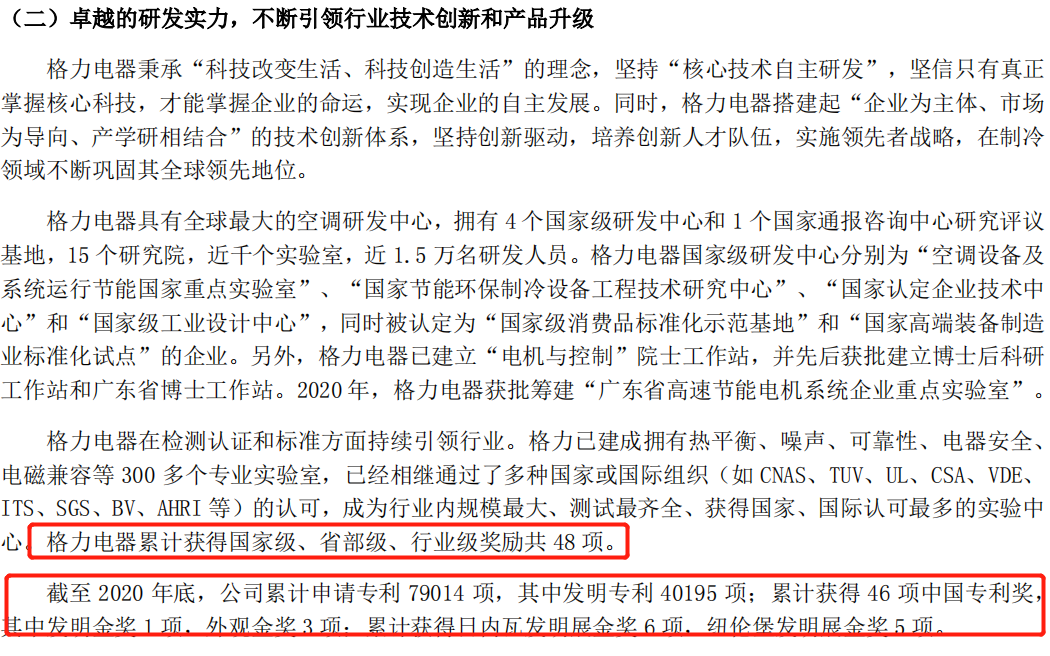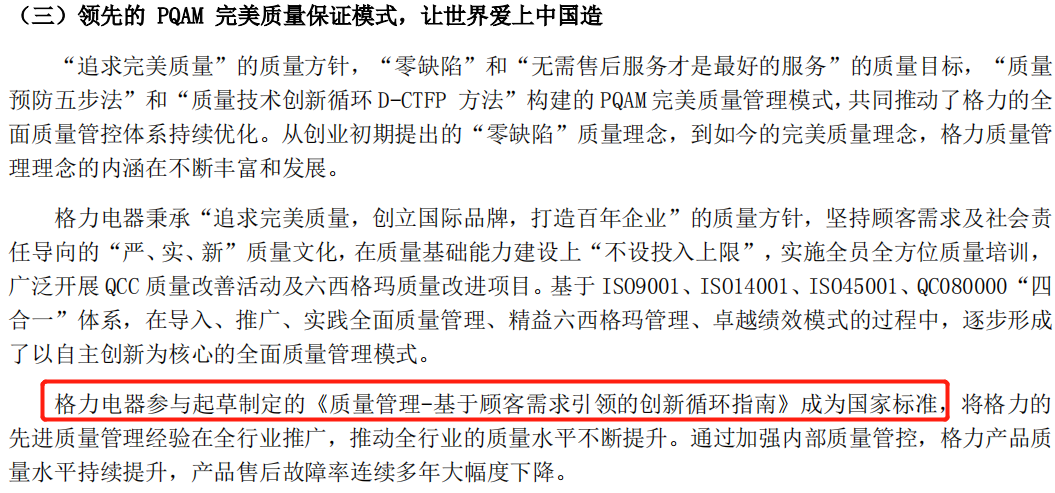 Gree has the world's largest air-conditioning R \u0026 D center with 4 national R \u0026 D centers and 1 national notification consulting center research evaluation base, 15 research institutes, nearly 1,000 laboratories, nearly 15,000 R \u0026 D personnel. , Accumulate 48 national level, provincial level, and industry-grade awards.
2014 – 2020, Gree Electric will take 2 first prizes of China Quality Association, 2 second prizes, three prizes 3 Items and excellent prizes; November 2018, Gree Electric will won the 3rd China Quality Award with \"Let World Fall in Love China\" Gree Quality Management Mode, won the highest honor in China's quality; 2019 won the 44th ICQCC International Quality Management Group Conference Gold Award, 2020 won the second prize of large-scale enterprise innovation categories of international quality and innovation competitions, and became the first award-winning home appliance company in China.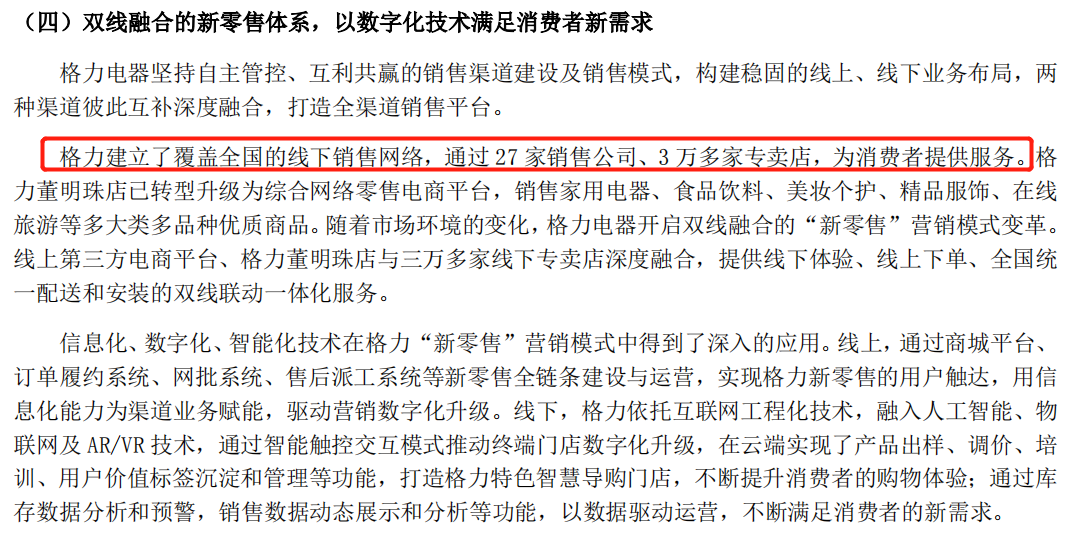 At present, Gree Electric has 17 major appliance production bases worldwide, with six renewable resources bases, covering upstream production to downstream recycling full industrial chain, achieving green, cycling, sustainable development. It also provides convenient channels for consumers to deal with waste appliances.
As of the end of 2020, there were about 84,000 employees, of which there were 2 national planning science and technology innovation talents. They enjoyed 3 special allowance experts from the State Council, and the South Guangdong highlighted contribution prize, Guangdong Provincial Special Support Program Outstanding talents, 80 high-level talents in Zhuhai, 448 young talents, and 70,000 scientific and technological experts within the company, middle and advanced engineers.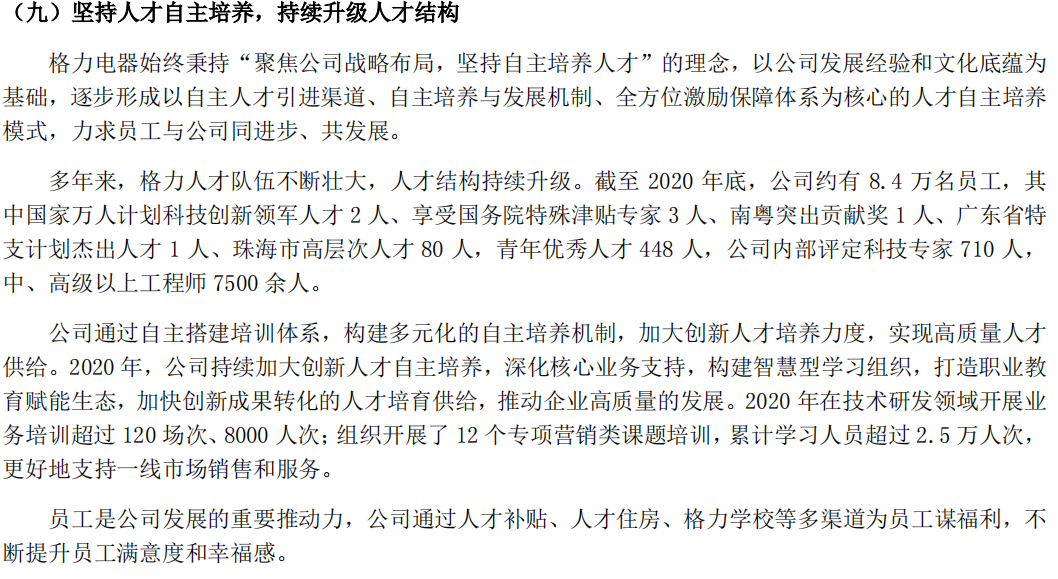 [ 123] Gree's corporate philosophy has always put quality and service in the primary location, which is also the most concerned about the consumer in the home appliance industry. It reflects the customer-centric concept. The mission of the company is also the spirit of passing quality and service. The vision of the company is to become the world's leading air-conditioned enterprise, accomplishing a hundred years of brand. A company's vitality is an embodiment of its competitiveness. It is not a long time without competitive enterprises. Gree's core values \u200b\u200bemphasize the solid spirit, put quality and customer satisfaction in the first place, emphasize the win-win spirit, and innovation and law. It can be seen that the core value of Gree is a program that guides the Gree employee action. In summary, Gree Electric is a corporate cultural moat.
(4) Corporate Team
Dong Mingzhu, chairman of Gree Electric, can be said to be a household name, and it is more than 30 years in Gree. It can be said that the development of Gree has made great contributions and also poured all the energy. Gree's achievements are inseparable from Dong Mingzhu's credit. The executive president is the technical origin, and it is visible Gree to put the quality of the product in the primary position. This is also the foundation of Galien can get the competitive advantage.
(1) Analysis of the balance sheet
1. Total assets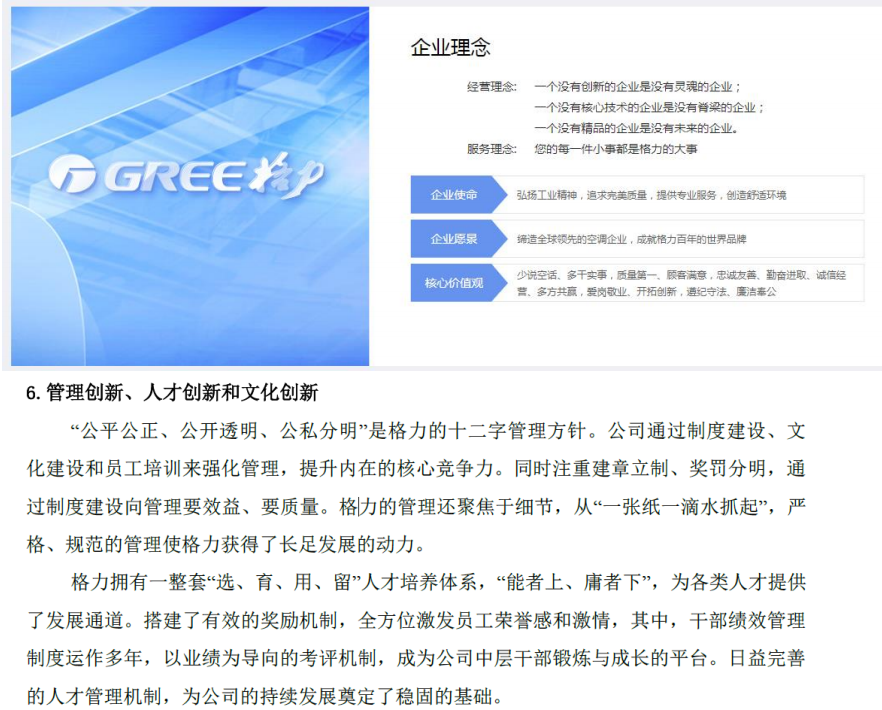 Gree The total assets of air conditioning 2016-2020 year-on-year increases the company's scale, 2016 to 2020 total assets were 161.6 billion, 182.4.9 billion, 25.1 billion, 28.29 billion, nearly 4 years, 17.88, respectively. %, 16.86%, 12.63%, 2020 is -1.33%, we need to find a reason.


From Gree 2020, it can be found in the annual report of Gree, and the negative of the total assets of the concept is due to the new championship, the company is not bad.

Gree appliances are 69.87%, 68.90%, 63.10%, 60.40%, respectively. 58.14%. From an intuitive look-effective asset liability, despite the decline, it is still relatively high in terms of value. We can further analyze the reasons why Gree balance rate is high. Let's take a look at the main liabilities of Gree electrical appliances:
(1) See short-term borrowing
The short-term borrowing totaled 20.3 billion, of which half of them were pledge borrowings, and short-term borrowings accounted for 7% of total assets, the proportion was not very high.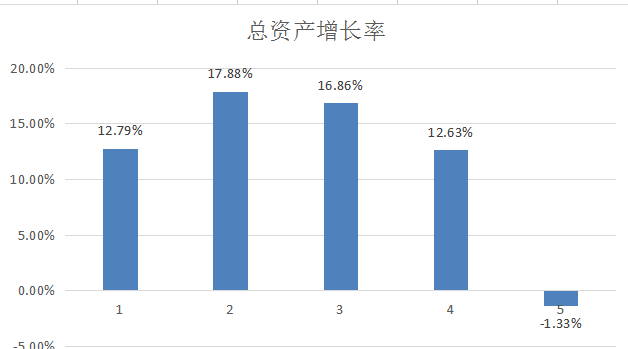 If the bill and payable account payable are 力 无偿Upstream and downstream enterprise funds, indicating that the status of Gree industrial chain is very strong, this is a good thing.
(3) Other flow liabilities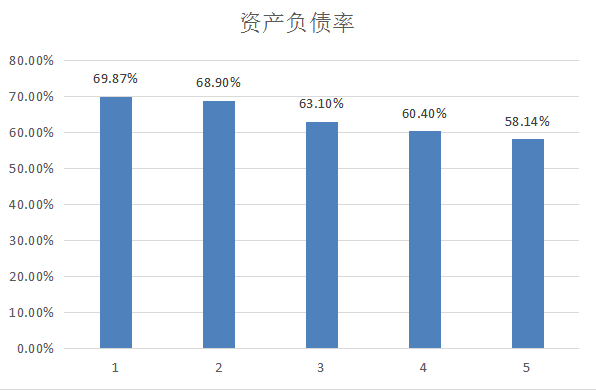 Other mobile liabilities are mainly 55.8 billion sales rebates, while the sales rebate will be paid by giving the vendor product, that is, Gree does not need to pay cash for these liabilities, so this is also very beneficial to Gree.
The head office said, Gree's asset-liability is high, and does not bring debt risks to Gree, and the opposite Gree will benefit very much because of high-liabilities to occupy the funds of upstream and downstream.
3. Monetary funds and interest-owned liabilities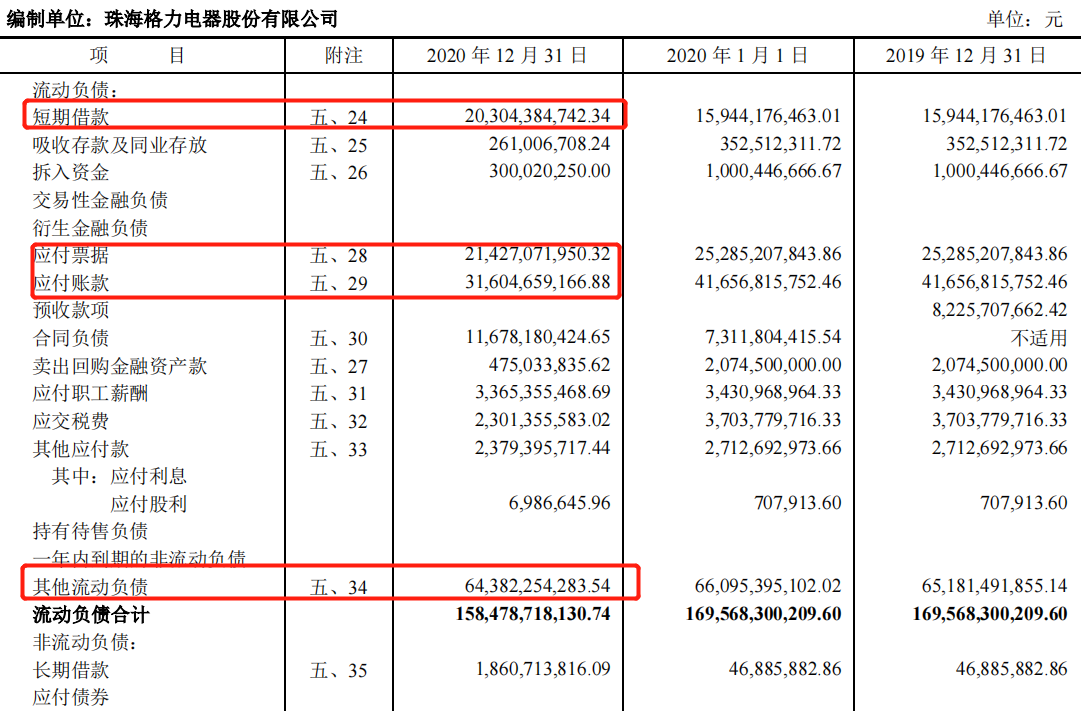 Gree electrical appliances 2016 to 2020 monetary funds and interest liabilities
It is 85 billion, 90.5 billion, 10.7 billion, 126.5 billion, 12.29 billion, indicating that Gree is very money.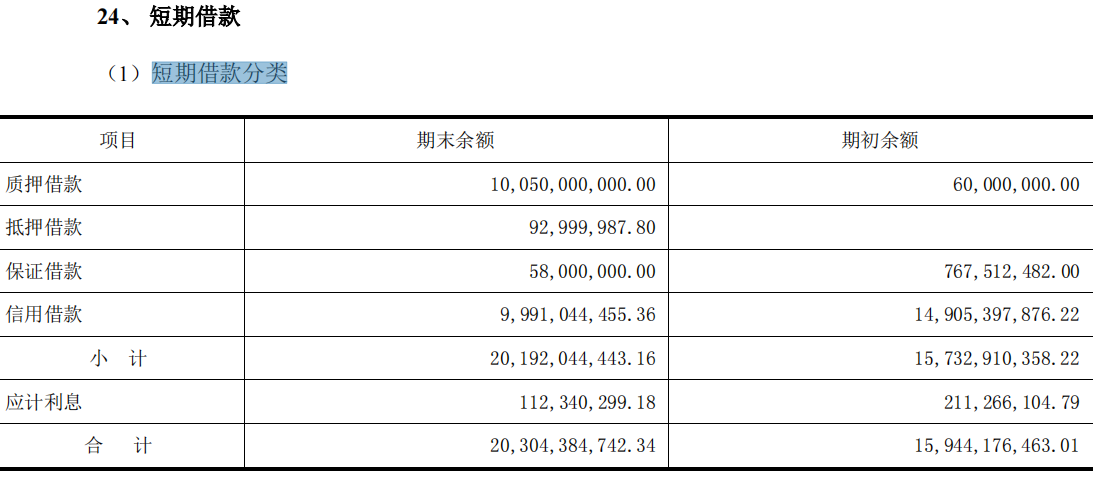 Gree electrical appliances have taken a lot of funds to go upstream and downstream companies in 2016 to 2020, visible Gree Electric Strong in the air conditioning manufacturing status.
5. Accounts accounting, ratio

Gree electrical appliances 2016 to 2020 should pay the ratio of accounts + contract assets to total assets : 1.55%, 2.70%, 3.06%, 3.01%, 3.13%, from the perspective, Gree Electric is a relatively excellent company.

The ratio of fixed assets accounted for the total assets of 2016 to 2020 is: 1.27%, 1.38%, 1.80%, 1.91%, 2.65%, Gree electrical appliances are lightweight, and the cost of maintaining competitiveness is very low.

Gree electrical appliances accounted for the total asset ratio of 1.14%, 1.30%, 1.99%, 5.02%, 6.58%, respectively. The visible Gree appliance is also a focus on the main business.
8. Goodwill and inventory proportion
From the above figure, it can be seen from the product of Gree Electric. Very well-sold, the products are not sold in 2017 – 2020, the goodwill is less than 5 consecutive years, and the risk of Gree Electric's future inventory and goodwill explosion is almost 0.
(2) Analysis of the profitable table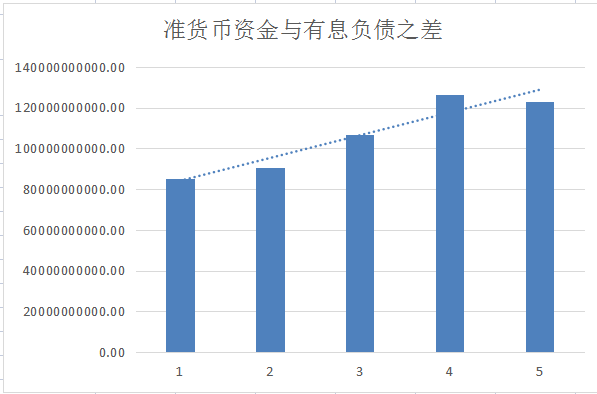 Gree electrical appliances 2016 to 2020 operate revenue growth rate : 10.8%, 36.92%, 33.61%, 0.02% and -15.12%. The reason is looking for it above, in the case of new crown epidemics, the company is unfamable, not to reduce the salary war godThe year-on-year decline is caused under difficulties.

Gree electrical appliances 2016 to 2020 gross profit margins are: 32.70%, 32.86 %, 30.23%, 27.58%, 26.14%, a year-on-year decline, indicating that Gree Electric gross profit margin began by Chunlan Shares since 2019, indicating that the air-conditioning market is fierce, follow-up to pay attention.
Gree electrical appliances 2016 – 2020 cost rate has been around 20% and below, and is in a decline, It is very good to say that the cost of Gree appliances is very good.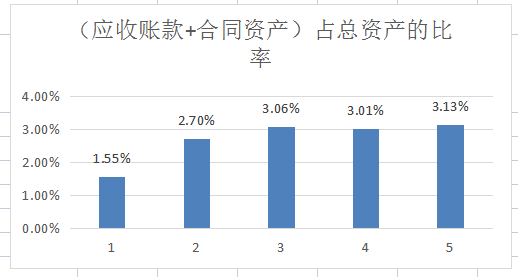 4. Sales cost
Gree electrical appliances 2016 – 2020 sales expenses are: 15.21%, 11.24%, 9.54%, 9.24% 7.75%, a decline in a downward year by year, and the risk of sales is constantly decreasing.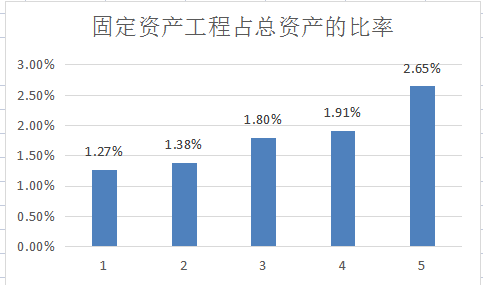 Gree electrical appliances 2016 – 2020 mainly The profit margins were: 11.10%, 16.22%, 14.08%, 12.67%, 12.07%, an average of 13.23%; accounting for the ratio of operating profit: 82.704%. The ratio of \"Main Profit\" and \"Operating Profit\" in Gree Electric is more than 80% of the ratio of \"operating profit\", indicating that most of its profits are produced by the main business, and their main business has good profitability. Such a profit structure is healthy, sustainable, and the quality of profits is relatively high.


From the above figure, it can be seen that in addition to the new crown epidemic in 2019 and 2020, Gree Electric is in the past five years. The net asset yield is very high.
8. Future growth ability

Gree electrical purchase fixed assets, invisible assets and other long-term assets payment is basically in the year increasing trend, At the same time, the three-yield investment in 2019 exceeded 4.7 billion, indicating that Gree electrical appliance is still expanded.Stage, the future growth space should be relatively large. At the same time, it can be seen that the proportion of constructing three-generation in the past three years only accounts for about 16% of the net cash flow generated by operating activities. It can be said that the increased three-yield investment will not have a lot of impact on the cash flow of Gree Electric.


Third, the enterprise valuation
See the 18-fold price-earnings ratio of the moat of the moat, estimated Gree Electric's rational estimate is 431225 billion in the next three years, so now buy a good price is *** yuan .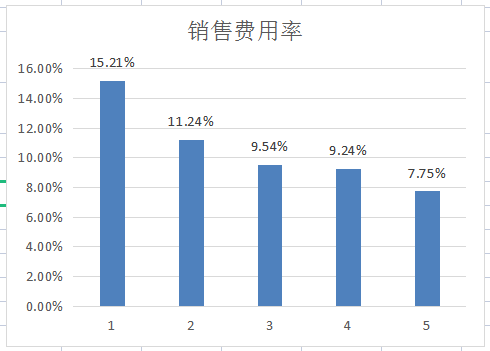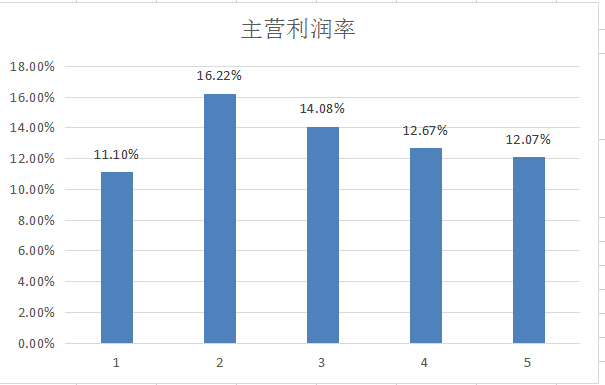 At present, the main business air conditioning industry in Gree Electric is in the mature stage of the industry, and the annual air-conditioned industry market is about 360 billion. The main competitors in the air-conditioning industry are beautiful, and the market share is 2 percentage points. Gree Electric's moat has a brand advantage and efficiency advantage and cultural advantages. Dong Mingzhu, chairman of Gree, is a well-known entrepreneur in the industry. Gree's corporate culture emphasizes quality and service. Gree's total assets are in constant growth, and Gree fixed assets are very low, and it is very good in manufacturing. There are very few investment assets, which shows the main business. The net asset yield remains around 30% for a long time. It is very good. Gree Electric's operating income is rising, and the cost rate will continue to fall very good.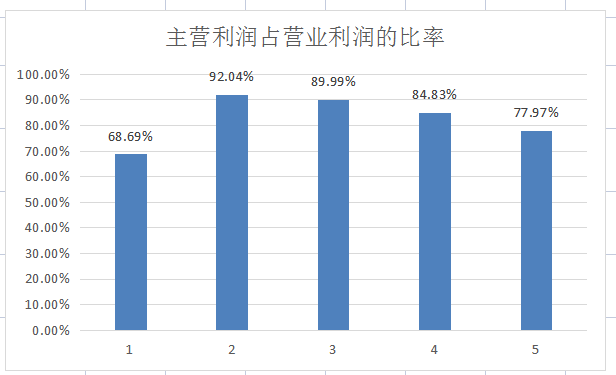 (2) Risk Summary
Gree electrical asset liability is relatively high, although it is a business liability, it is equivalent to occupying downstream funds, which is not conducive to the healthy development of the industrial chain. The gross profit margin of Gree Electric has a decline, indicating that the competition facing the product is very large, and the profit margin is shrinking. Gree dividends are not very stable, indicating that Gree's interests are considered for the interests.
Declaration: The above content is only used as an enterprise analysis, and does not use any investment basis!