Pan Shifu is writing memoirs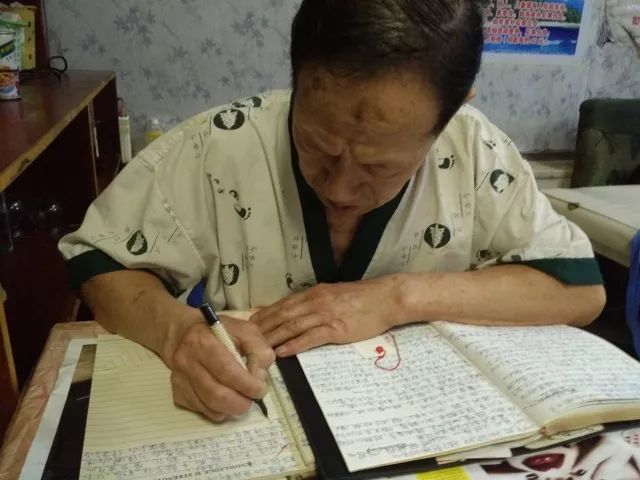 Photography / Lao Li Xiao Er
Order ·
[ 123] I often see many people are unfair reality, the gap between people and people, even for the rest of their duplicate work … The sorrow of life is confused, can't help but ask: We are in order to What is so hard? ! At this time, I always remembered the shower of the bathman in Hebei Street in Shenyang. Have you worked hard? have! But there is no need to think about it. Speaking of the bath, the people in the south may not know much, the south often flies, in the winter, everyone is frank in the bathhouse of the fog, and the heat is in the sky, then the bath is not needed. Too complicated technical content, clean and comfortable is the ultimate goal, it is related to livelihoods, so often see Master Zhang for a few dollars of business, and smiles, and as he hopped another new one for a larger population. The mass bath, there is no need to have a burden, even if you need to apologize, it is really sorry to work hard, just like all the endings of all beautiful stories: keep struggle, so happiness is not the end.
1
1
Zhang Master is a bathman in the high bathroom of Hebei Street, 60 years old, my uncle.
His craftsmanship and returning. Come carefully, we have acquired 4 years. He rushed in several baths near Hebei Street, just to take a shower and earn money. The taking a bath master can be recruited, this is the law of the mass bath. Some people take a bath to see the environment. Some people take a bath and look at the shower master. I belong to the latter. Master Zhang's reasoning is nothing more than the economic interests, and of course, there are many people who are booming. He is willing to go to work.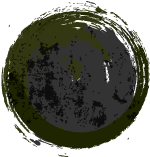 From 2014 to 2015, I have to meet him every week. He takes at least 20 minutes to take a bath at a time. This time we use it to talk, talk about the sky, talk about the social talk . I counted, I have been talking to him for more than 40 hours in the past two years. This way, let us become a familiar stranger.
Photography / Lao Li Xiao Er
How many couples, father and son exchange, there is no such compact.
is familiar, there is a kindness after meeting; unfamiliar is not a friend. I and his existence is a symbol of each other. Everyone will be customary as that he is a bath, I am a customer. He has to touch many customers a day, I am one of them. Such a metaphor can be reversed, he is a person I have to see in a week.
Every day, we will encounter a lot of people who are not familiar with, I don't know if I will have some questions. What role is we playing in each other's life trajectory? When you have a fixed thing every week, you need to do it, contact some don't belong to friends.People who must meet each other, what kind of attitude will you come? When you have experienced an inadvertent dinner or afternoon tea or what night, and you can talk about a few words, you will remember the other side? Will you try to understand each other? Still take out the attitude of indifferent, let it exist in the side, passively accept it. Of course, this is just a question.
In Hebei Street, people like Master Zhang, I know a lot. We are familiar with strangers, and some don't know, but it is indispensable.
When Zhang Master took a shower for me, I would talk about how many books came today, saying that the book guides a bath to drink tea in the bath in the bath. There are three major characteristics of the bath, can break the hot bath, 45 degrees of hot water can go in, can drink hot tea in the mouth, can wash all day, still don't like to take a shower. Master Zhang also chatted how many salt baths did today, how many fire cans have been pulled. If he is not so embarrassed when his language is not so embarrassed, I will take the initiative to talk: I will pull a can I will take a can. Master Zhang increased the bath and said to me, cupping, you have to persist, go to the fire to go to wet, one easily.
When he cupping for me, if you encounter someone who watched it, I will help him loudly: Zhang Master is inserted by Hebei Street, walks to Liso, the technique is exquisite, especially the acupuncture, I The moon is not cupping. The people in the side will talk, how much is the fire can pull? Master Zhang will say serious expression, a box of smoking money, smoking can not be healthy, but the cupping can be healthy. The people who have eight nine-nine observance will say that this young man is pulled out, give me a few days, these days, shoulder hurt.
Master Zhang smiled slightly, put his shoulders, you have a cold, hurry, the cold is much more, the disease is coming.
The masters who want to cupping will pay attention to me, sometimes I will catch pain, sometimes walk around me, pointing at a jar, um, this part of the fire, what do you see, what is it? Sample.
The people who always take a shower in the mass bathroom do not announce that people who often take a shower are so much, and the people who are often cupping are relatively fixed. They use this as a habit. And Master Zhang can make people who have not become habit, develop this habit to consume, and experience. The people will be refreshed. He earned a banknote, win-win thing, not to mention that the consumption of the public bath is not high.
Photography / Lao Li Xiao Er
3
He is missing for a while, he disappeared. It is said that he has reached a new mass bath, which is said to have a huge population in the bath. When you carefully observe the tall bath in 2016, you have to say that it has been exhausted for a long time, bathing environment has become the largest drawback, a large area of \u200b\u200bloss. Even if the people of Hebei Street have not big money, they can't get high-grade bath, but heThey will choose a clean bath.
The bath has been opened for 13 years. I also took a shower here for 7 or 8 years of scene.
Masmaster Pan is 70 years old, I call him uncle, often listen to him to shout \"small pool to heat the water, and heat the water\". The sound is loud, and the bottom is full. Because I am a old guest, he will discuss the health trick with me, similar to the bag of beer bottles, pads in the middle of the shoulders and cervical vertebrae, 10 minutes a day, this can play the role of stretch traction. It's nothing to have a big tree, with the left and right shoulders, come back and go back. The other bathing master is kicking, is it going to kick or gently kick? Don't wait until the disease, I didn't die, and people killed. He will silently mop dry, never ignore this type of \"provocative\".
Pan Master and bath master
Photography / Lao Li Xiao Er
When he will pick up the pen is written on a book, I asked Pan Master to write What, he said nothing, is it a diary, or call memoirs? What is the total record? Otherwise, the head is really bad, I can't remember it, I haven't been there for a lifetime. I can remember his life.
A less familiar person can tell you these, this is the trust of you itself.
4
At the end of 2017, the bath should be changed. The new boss said that many people in Hebei Street are in favor of it, because it is necessary to take a shower like a shower.
The new boss said: I am a friend and the original boss, the meaning of this massive bath is not a bath, then it is so simple, nor the customer is so purely, first of all this bath is a platform, it carries More than 10 people went to raise their families, the female bathing bathman Hu Jie, because of the presence of this bath, she earned the money for the child, the woman's administrator Jiang Jie, she stared at two classes, every day. Walking late, more than 200,000 salary is the absolute main force at home. The staff of this bath has always been based on low-calorie, the following posts, retirees are mainly, which is a stage of our people.
In addition, my decoration is nothing more than to change the environment of the bath, let the surroundings of the residents better bath, the best price, let everyone feel the possibility of the massive bath to make the mass Really for the home of the people, dozens of thousands of dozens of throwing, the bath either do out, or inherit the flash point, earning money to earn hard.
Pan Master's memoirs
Photography / Lao Li Xiao Er
Afterwards, all staff in front of the bath did not have a handover ceremony, the original boss because of other business There is no effort in the bath, the original boss only said to the new boss: If possible, I hope you can use these original people, let the people's bath really let the people support. The new boss said, as long as the bigDon't do it, you can't do it.
Photography: Lao Li Xiao Er
-END-