Author: Dong Wenguang
I love my 2021 third quarter report released by my Holding Group Co., Ltd., which achieves operating income of 8.95 billion yuan in the first three quarters of 2021, an increase of 32.5% year-on-year. The net profit of return is 480 million yuan, an increase of 95.4% year-on-year.
Among them, the wholly-owned subsidiary established in April this year, I love my home cloud data Co., Ltd. contributed the main revenue and net profit.
\"Kun's 100\", the past and present
I love my Holdings Group Co., Ltd. is originally Kunming Department Store (Group) Co., Ltd..
Kunming Department Store is a state-owned enterprise established in the Kunming Municipal Government in 1959, and the \"Kunming Department Store\" is the first department store in Yunnan.
In 1992, the Kunming Department Store was an independent initiator, and the share reform established Kunming Department Store (Group) Co., Ltd.. \"Kun's 100\" in February 1994, the Listed Trading in the Exchange, Kunming Department Store as a state-owned legal shareholder, holding a share of 24%.
In the 1990s, \"Kun 100\" was diverse on the basis of commercial retail business. In 1996, a home appliance company was established in 1997, and a new era Hotel was established in 1999.
In terms of real estate business, in China's real estate market gold development period, \"Kun's 100\" has developed \"Baihua Bo Community\" \"Wanghu Yazhu\" \"Fuchun Garden\" \"Big International Garden\" \" A batch of projects such as Wild Duck Lake.
However, diversified development has not increased the increase in revenue and profits to \"Kun 100\". The 2002 report shows that \"Kun 100\" only realized operating income of 570 million yuan, net profit loss More than 210 million yuan. In 2002-2007, \"Kun's 100\" has been in the marginal.
In 2006, the Western China Western Companies were divided into the Kunming Department Store to hold more than 3,200 million shares of \"Kun Baoda\", and took the Kunming Department Store to become a controlling shareholder. With the exit of state-owned shareholders, \"Kun 100\" became private enterprises, and the actual controller changed to He Daofeng.
\"Kun 100\" The main business will focus on retail and real estate industry, and two business revenues continue to decline. In 2012 – 2014, the revenue of \"Kun 100\" retail business decreased by 1.13 billion yuan to 1 billion yuan, down 12%, and the revenue of real estate business fell by 1.23 billion yuan to 330 million yuan, down 73%.
Therefore, \"Kun 100\" gradually cleans up residential real estate and chain hotel business contributing to revenues. At the beginning of 2014, \"Kun's 100\" will be established in 2004, 86.9% equity transfer to Jiangsu Jinyang Real Estate Development Co., Ltd. will be established in 2007, 78.5% of the 48.5% equity for the whole sale to Shanghai Home Hotel.
Since then, \"Kun's 100\" commercial layout is distributed in Kunming Department Store, 100 New Heaven and Earth, Hundred New Southwest, Ben Daxin, 5 self-built shopping centers and Kun 100 Home appliances, family has baby, 4 business sections for Happy Supermarkets, New Era Hotel.
In 2015, \"Kun 100\" is not publicly issued 90 million shares to Tibet Taihe Character Investment Management Co., Ltd., China is 750 million yuan to Fu'an Assets – Ningbo Bank – Fu Anda The big asset management plan transferred 8.55% equity. The above steps are completed, and Xie Yong engaged in the private equity fund industry directly and indirectly holds the \"Kun 100\" 27.88% stake in Tibet Taihe Character and Directance Plan, becomes actual controller.
\"Snake swallowing\" into the real estate brokerage business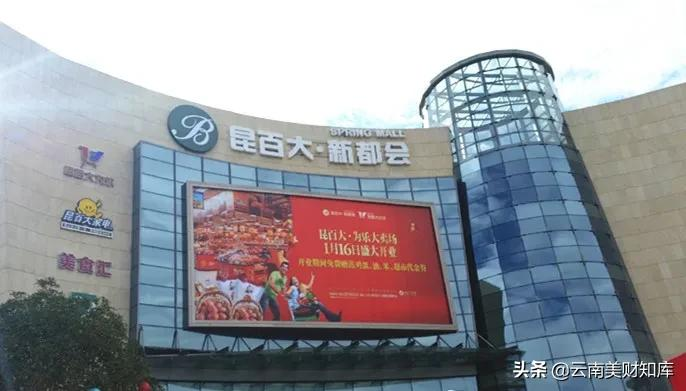 Under the continuous impact of traditional commercial retail, the mall retail is the main business \" Kun's 100 \"seeking to expand other business sectors.
In 2017, \"Kun 100\" first raised funds 1.66 billion in three shareholders such as Tibet Taihe and the aircraft in a non-public issued share manner, and then in the way of issuing shares and paying cash to Liu Tian, \u200b\u200betc. 16 shareholders purchased Beijing I love 84.44% of our real estate brokerage Co., Ltd., completed the annexation of Beijing I love my family.
Beijing I love my real estate agent Co., Ltd. was established in 1998 and is a real estate intermediary service enterprise ranked in the country. As of the end of 2016, I love my home in 15 major cities in Beijing, Shanghai, and more than 50,000 brokers. In 2016, I love my family to achieve an operating income of 8.16 billion yuan, and \"Kun 100\" only achieved $ 1.34 billion, I love my family's revenue is 6.1 times the \"Kun 100\".
In May 2018, \"Kun 100\" released an announcement, because Beijing I love my household production brokerage company's business scale accounting for 80% of the company's total business, the company's main business has changed, Kunming Department Store (Group) Co., Ltd. Changed to me to love my Holding Group Co., Ltd., stock abbreviation is changed from \"Kun 100 A\" to \"I Love My Home\".
At the same time, \"I love my family\" new wholly-owned subsidiary Kunming Department Store Investment Holdings Co., Ltd., undertakes the original commercial retail and real estate of \"Kun 100\".
\"I love my home\" three quarters performance bright eyes
At the end of 2018, \"I love my family\" has 3200 intermediary store brokerage business The core sector, contributing to the revenue of 5.48 billion yuan, the new housing and asset management business contributions of 3.28 billion yuan. \"I love my family\" to hand over the most beautiful transcript since the listing, the total revenue is 10.7 billion yuan, and the net profit of return is 630 million yuan, which has increased by 7.1 times respectively.7.6 times.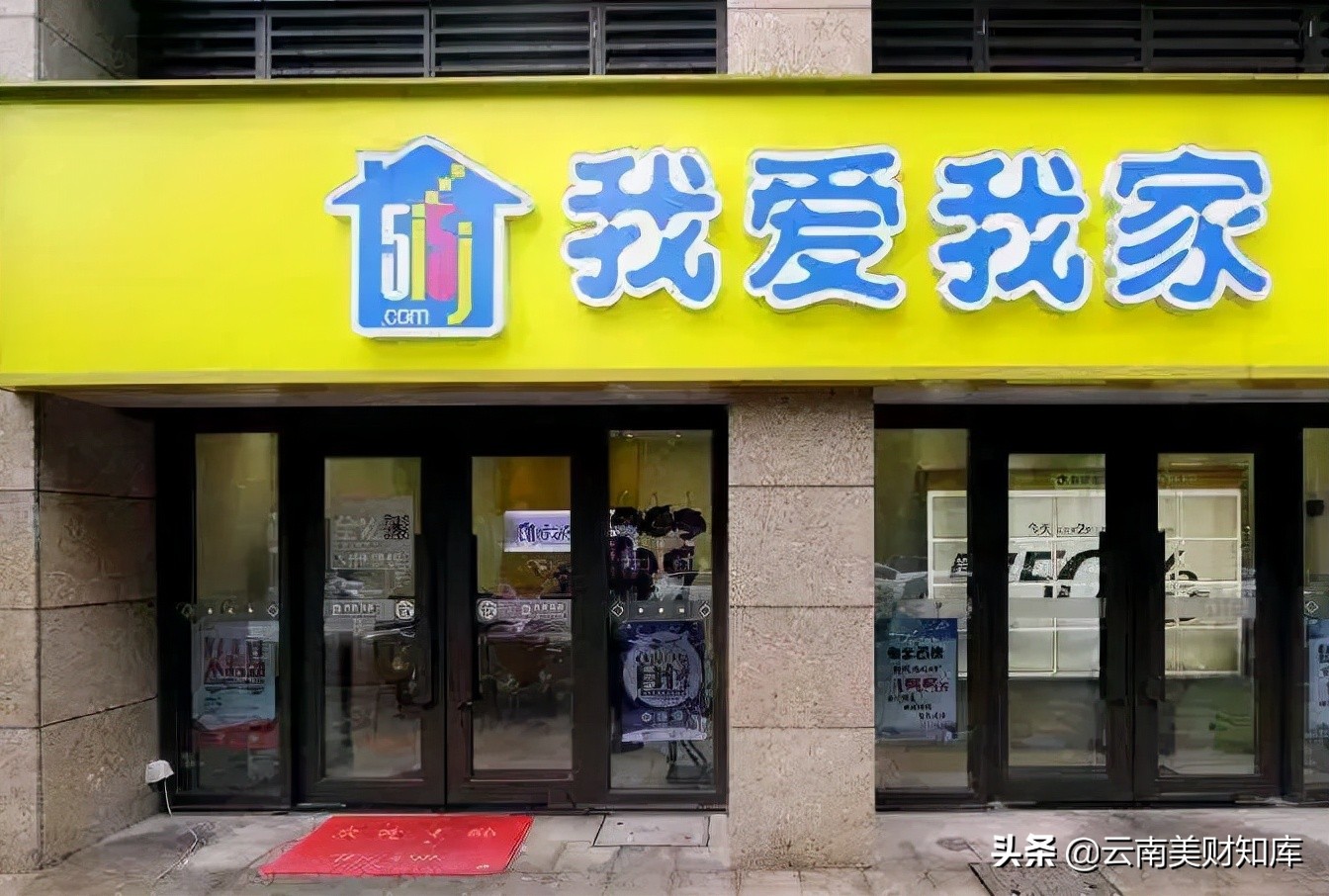 2019, Alibaba, Byterer jump and other Internet companies layout real estate brokerage business, larger second-hand housing brokerage company \"chain home\" has launched \"shells to find a house\" platform. \"I love my home\" began to increase research and development investment on the online business, through the establishment of big data service centers in Changsha and to carry out the line on the line on the line, and achieve the overhead of the service. More than 100,000 single, the revenue is 11.2 billion yuan, and the net profit of return is 830 million yuan.
While the development of online business, \"I love my family\" offline the number of inter-mail stores increased to 4,000 at the end of 2020, of which more than 2,600 direct battles, more than 1,300 franchise stores. 2020 \"I love my family\" to achieve the total total transaction amount of 40 billion yuan, with a total revenue of 9.6 billion yuan, of which the second-hand housing brokerage business income is 5.24 billion yuan, accounting for 51% of the total revenue from 2019 to 54%.
With the development of the real estate industry, my country's house transactions have grown year by year in recent years. According to the \"shell\" prospectus, 2014-2019, my country has risen from 2.2 trillion yuan from 2.2 trillion yuan through real estate intermediary, and the annual compound growth rate is 21.6%; 2019, the national stock room transaction amount Dazi 6.5 trillion yuan.
The relevant research data of the Easy Research Institute shows that the size of my country's residential transactions is 22 trillion yuan in 2020, including 11.5 trillion yuan in new housing and second-hand housing brokerage. The market penetration rate is 52%.
In 2020, due to the influence of \"new crown\" epidemic, \"I love my family\" has been affected by different degrees. Among them, commercial retail sections are most injured, and Customer traffic in Kunren has a serious decline. In addition, the company adopts rental reduction policy and closed-store decoration on New Southwest Square, and its business retail sector is reduced from 2019.9 billion yuan to 2020. 170 million yuan in the year. \"I love my family\", the annual revenue is 9.57 billion yuan, down 14.6% year-on-year, with a net profit of return to 310 million yuan, down 62% year-on-year.
But \"I love my family\" digital transformation effect is obvious, the official website YAU (number of active users) reached 130 million, a year-on-year increase of 24%, MAU (number of monthly active users) 10.67 million, 25% year-on-year, A total of 2.94 million business traffic is provided, an increase of 74% year-on-year, and the online trading commission accounts for nearly 25% of the total transaction commission.
In April this year, \"I love my family\" released \"I +\" joining model (a cooperation model based on official website platform, providing real estate transaction lines) attract franchisee and brokers. Subsequently, \"I love my home\" set up cloud data company, software development, data processing as the main business, co-ordination, I love my official website product group (including APP, WeChat applet), and put 133 real estate brokerage companies into it.
In 2021, the newspaper showed that the cloud data company achieved a new increase in 22 cities, and the growth rate of 71% of the franchise store was 71%; the number of official website platform connectors was 75,000.At the same time, VR (virtual reality technology) has a new 275,000 sets, and VR is covered by 53%.
In the first half of 2021, \"I love my home\" achieved business income of 6.13 billion yuan, an increase of 55.8% from the same period last year, set a new high history, achieving net profit of return, 8.4 times year-on-year.