# 上 头 #
Keywords: Statistics and Census Bureau, Labor Affairs Bureau, Macau Talent Development Committee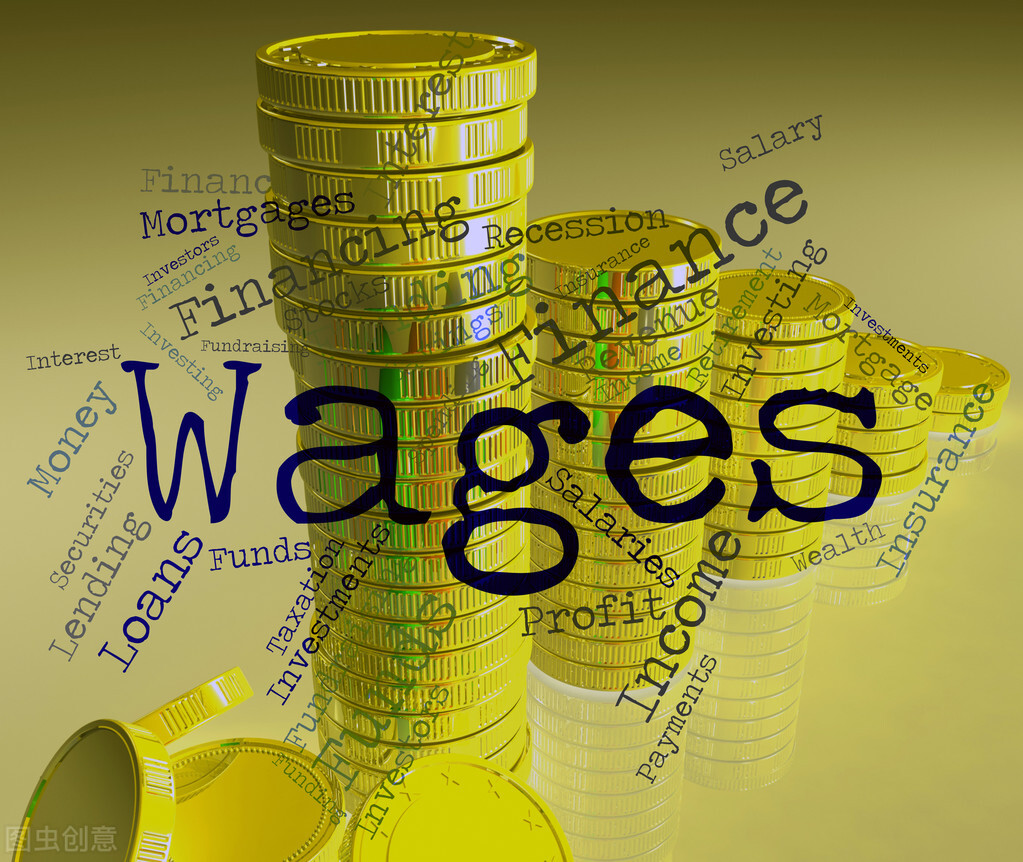 The so-called \"people go high Water, water is low, each of the society, I hope that I can upgrade the salary or start making money, go to the peak of life, so I will negotiate with the employer by understanding the workman of the industry. The problem of salary, and on the other hand, according to the high salary. For employers, understand industry wages, help to hire employees to develop business macro. In this small city in Macau, in addition to civil servant remuneration, in other respects, what is the way to understand industry remuneration? Today, Xiaobian will share it, there are three directions:
(1) Statistics and Census Bureau (authoritative)
The bureau has a different type of different types or positions, and each In the quarter, \"Bank\", \"Gaming\", \"Wholesale and Retail, Transportation, Security and Public Waste Waste Processing Industry\" is an indispensable basis in academic research. Through this data (salary, industry population loss), you can learn about the current economic situation, the Macao industry situation.
This type of quarterly is in terms of salary, in addition to subdivision into the type, there is also a local salary of Macau and the compensation of foreign employees.
The method of operation is the official website of the login statistics and the Census Bureau, in \"statistics / labor / human resources demand and compensation\", as shown in the figure below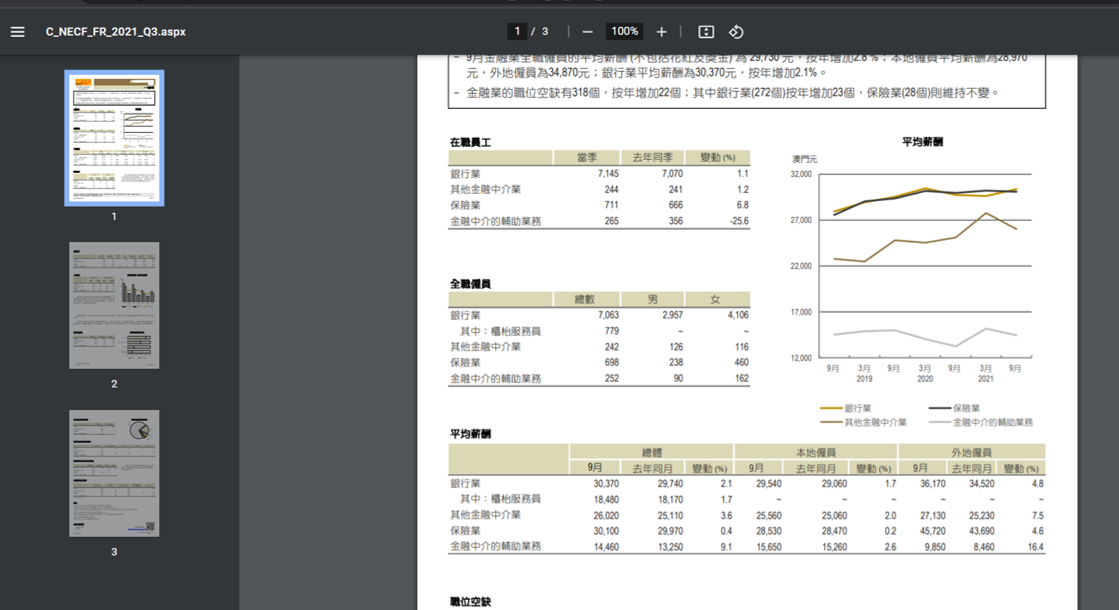 [123
(2) In order to promote employment, the bureau is committed to coordinating the balance of human resources supply and demand in the labor market, providing a free recruitment information platform for enterprises. Serve. In this platform, it is different from the general Macau recruitment platform that it provides such information such as salary.
The method of operation is to see the official website of the Labor Affairs, \"Home / Online Service-Employment and Recruitment / Online Job Service or Online Recruitment Service / Vachang Inquiry\", you can see: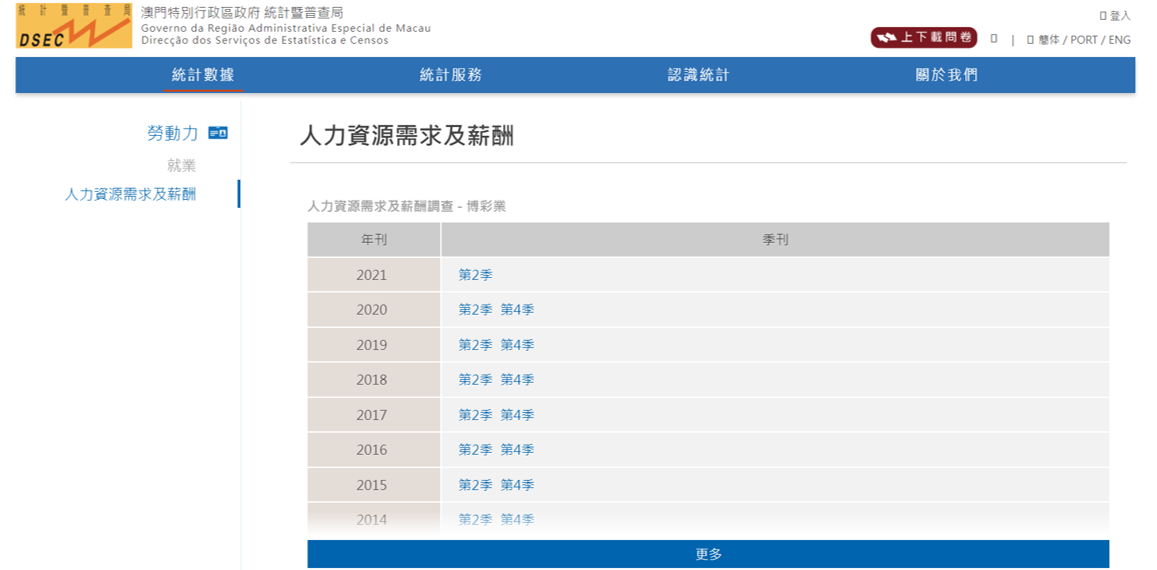 (3) Macau Talent Development Committee
The Talent Development Committee develops a shortage of talent catalogs in a particular industry, and develops a shortage of talent catalogs. It is an essential data for the economy, and for the average person, you can also see related compensation information through this type of talent directory.
The method of operation is the official website of the Talents Development Committee, in the \"Home / Planning Evaluation / Finals\", as shown below: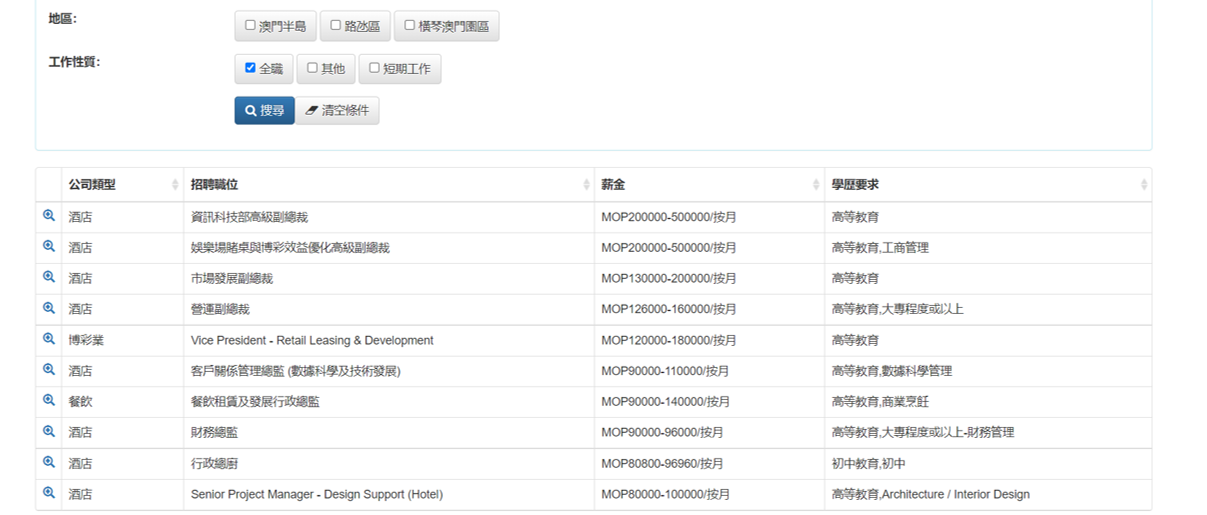 [ 123]
The above three points are administrative in MacauThe information of the department has the value of reference.
Statistics and Census Bureau: www.dsec.gov.mo
Worker Affairs: www.dsal.gov.mo