Recently, Beijing Qiao Tiger KIDS Early Learning Center issued an announcement, since the company's cash flow cannot support the operation of the company, has filed a bankruptcy application to the relevant departments, and has formulated a bankruptcy liquidation group. When the news came out, there were more than 400 parents of parents. It is understood that the costs involved are as high as 5 million yuan.
This news also triggered the concerns of other children's Kids students across the country. It is reported that there are more than 160 stores in the country, and other stores will be affected in the country? The reporter visited Shenzhen Qiao Tiger Kids Early Learning Center, as well as Qiao Tiger's Lezhi, found that these stores were operating normally, the staff also said that the stores all managed, will not be affected by individual operations, no need Worry.
Shenzhen Qiaohu KIDS normal operation
According to the reporter, Shenzhen has 4 Qiaohu Kids Early Learning Center, located in the four districts of Nanshan, Futian, Longhua and Longgang. The reporter visited the Qiao Tiger Kids Early Learning Center in the Shenzhen Futian District Century, and the reporter saw that the store is currently working in a normal business. Near no bass hours, many parents are carrying their own children. Play in the store. A parent who just received his child said that Qiaohu was suspended for two months after the year, but recently has been restored, the child's course is still working properly.
Input-inspection data shows that Qiaohu Futian Century Handling Store actual operator is Shenzhen Ruierle Education Consulting Co., Ltd., with a registered capital of 1 million yuan, 100% of Yin Jianfeng's natural person, recently There is no business information change record. The person in charge of the store told reporters that Qiaohu Early Education Center Every store is independently operated, which belongs to the franchise mode. Beijing store is not affected by the four early education centers in Shenzhen, because they have been difficult to open the door. \"There are also many parents to ask us in these two days, but they explain clear, parents can see our store or open.\" The head said.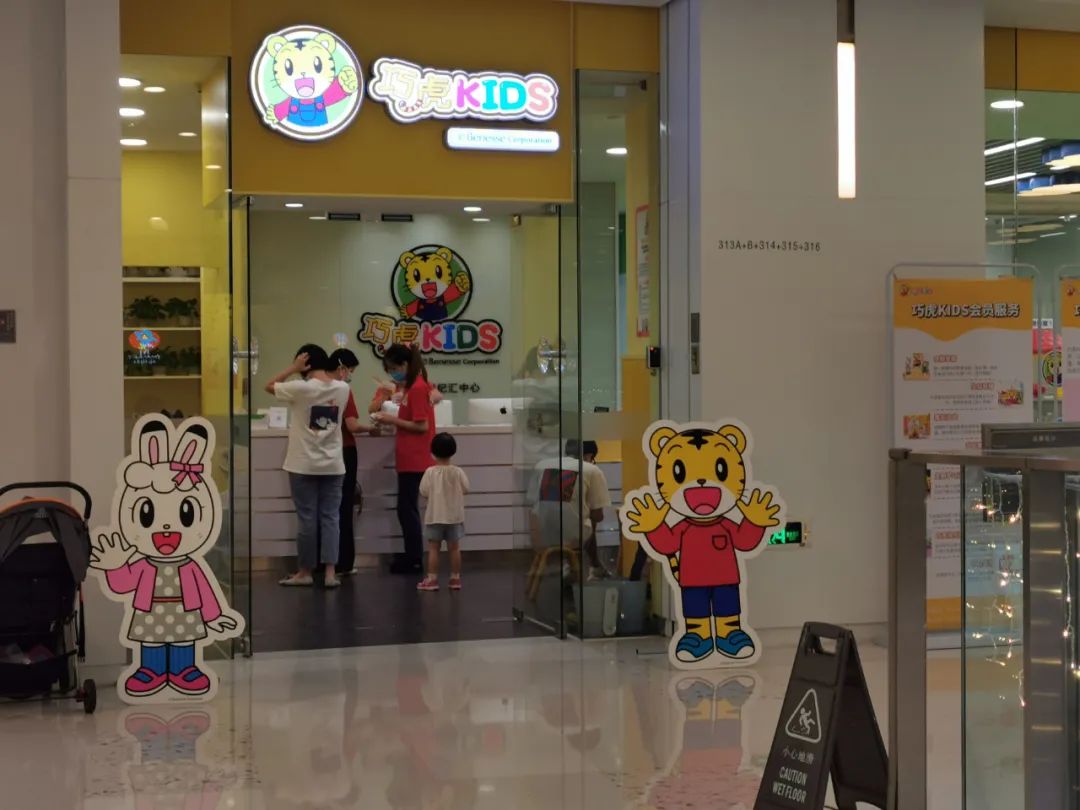 (Shenzhen Qiaohu Kids Store Normal Operation)
The above person in charge also said that the store course has just been fully recovered in June, and some online is launched during the epidemic. Course, give members families, some cartoons or learning materials, \"Online courses are only alternatives during the epidemic, and now they have stopped, and the early education center will still be based on the line.\"
The reporter also visited Located in the Qiaohu Kids Early Learning Center in Xilitang, Nanshan District, Shenzhen, the store staff told reporters that Nanshan store and Longhua shop are the same investment party. Nanshan shop began enrollment in December 2018. So far. 200 people, in addition to the epidemic, other times have been classified as usual.
\"We also heard that Beijing has a house shop, but the headquarters already has a way of handling, students can go to other stores, and they will not be turned to arrange refunds.. \"The above staff said that Qiao Tiger has been more than 20 years of brand history. It is not only to teach a business, and there are other businesses, so the brand will not have problems, and parents do not have to worry.
Online products have nearly 2 million users
Investigations show that Qiao Tiger's main company is China Zhongfu Publishing House Co., Ltd., its member companies include Shanghai Children's Times Double Le Health Culture Development Co., Ltd. and Shanghai Children's Age Training School Co., Ltd., the legal representative of three companies is the same person. From the perspective of the equity structure, in addition to the legal representative, there are two investors, China Zhongfu Bo Publishing House Co., Ltd., which is the Corporate Association. Tie Leheng and China Welfare Club.
Among them, the scope of business scope of Shanghai Children's Age Training School Co., Ltd. is: medium and medium under the following non-academic amateur education, that is, Qiaohu KIDS Early Learning Center; Shanghai Children's Times Lesheng Cultural Development Co., Ltd. is: R \u0026 D, design cultural products, cultural information consultation. \"Le Zhi Xiaodiandi\" is one of its cultural products, a comprehensive young child learning product in the form of unique dividends, including books, Picture, parental book, DVD image textbook and teaching aid (toy), etc.
Qiao Tiger official website shows that as of March 2020, Qiaohu Kids national authorized 160 stores, all over 77 cities. Currently National Open nearly 100 centers, distributed in Shanghai, Hangzhou, Suzhou, Wuxi, Beijing, Shenzhen, Chengdu, Changzhou, Changchun, Wuhan, Zhengzhou, Harbin, Shenyang, etc.
and according to the reporter's investigation, Le Zhizi Tiandi There is a lot of online experience stores in major shopping centers, and many parents bring their children to experience the tiger's toys and books, and promote the purchase of online. \"We also subscribed to Qiaohu learning materials, 1680 yuan / year, the child also likes it. Ms. Zheng said to reporters. However, the reporter visited the discovery, because the reason for the epidemic, there were only Lezhi Xiaotian Line offline counters have been withdrawn.
In fact, in addition to Qiao Tiger Kids Early Education Center and Lezi Xiaoti, Qiao Tiger shaped IP image, also derived a series of surrounding products such as born products, educational toys, off-site activities, stage dramas. According to a teacher of Qiao Tiger Kids Early Learning Center, Qiaohu's online Subscribe to the business should be the main profit source. There are currently nearly 2 million users throughout the country.
\"Sincerely\"
in the offline mechanism
In fact, since this year, the epidemic Off-down, suspension, operational difficult offline education institutions are uncommon. In June this year, the service of more than 100,000 students, Disney English, announced the close of the Disney English Center; and in Shanghai, Ai Beng English was exposed to the epidemic running road, involving 700 students 700 People, the remaining period fee is generally between 10,000 to 50,000 yuan.
When the reporter visited the current operation situation from other early education institutions, the person in charge indicated the epidemicLoud, early education courses are also not suitable for transferring, but the Education Bureau began to start classes in mid-June, \"it is also very difficult, but we all come over.\" A personal said.
The line is blocked, and many institutions try to turn the business to the line, but the transformation of this mode is not a chance. Wang Xiaobo, President of Siyuan Education Group, told reporters that the agency on the transformation line, the guest mode, teachers' lectures and service processes need to be regenerated, in addition, the requirements for technical capabilities are getting higher and higher, \"online education is not equal to real-time Lessons, a complete set of systems. \"
\" A fun phenomenon is that this year, Many institutions in the circle said that they were in May, most of them. Energy is still returned to the line. \"Wang Xiaobo said,\" This means that some institutional bones are still offline, the transformation line is not completed in the short term. \"
For tens of thousands of In the case of the premium, despite the \"Opinions on Regulating the Development of the School Training Institution\" in August 2018, \"\" The charging period and teaching arrangements of the school training institution should be coordinated. Fees. Training institutions charge projects and standards should be publicized to the society, and other fees can not be charged in the publicly available projects and standards, and they may not spread their fees to the training objects or forgive funds. \"However, Qiaohu KIDS Early Learning Center is a staff member To a reporter, this specified constraint is K12 agency, and is not adapted to the early education institution that is mainly based on the purchase course package.
A lawyer reminds consumers, whether early education or offline training institutions, as a consumer, you need to polish your eyes before signing the contract, choose a qualification, a reputable training institution, and ask for timely payment bill. Parents should try to avoid cross-year premiums when giving their children. If the training institution enforces the cross-year tuition fees, parents can report their violations to the education department.